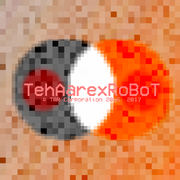 Aarex Tiaokhiao (born October 12, 2001[1]) is a young American googologist. He developed some extensions of the known notations and published them on his own site.
Tiaokhiao invented the Arx(n) function, which he claims to be the fastest growing function ever.[2] The function is a naive extension of Adam Goucher's xi function, and Rayo's function easily surpasses it.
The name is believed to be a pseudonym.
Aarex has three accounts on Googology Wiki: Aarex Tiaokhiao (joined October 16, 2010, merged to Googleaarex account), Googleaarex (current account, joined April 18, 2012), and AarexWikia04 (joined July 12, 2016, currently disabled).
See also
Sources
External links