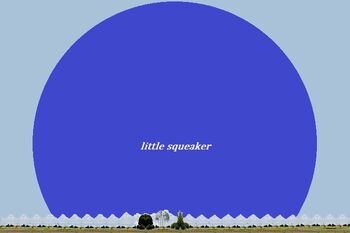 The little squeaker is equal to 5E10 = 50,000,000,000.[1] It is equal to 50 billion in the short scale and 50 milliard in the long scale. The name was coined by Sbiis Saibian.
As a banknote denomination
Edit
Some currencies, such as the German Papiermark, the 1993 Yugoslav dinar, and the second and third Zimbabwean dollars, had banknotes with this number in the denomination.
Approximation
Edit
↑ Saibian, Sbiis. Hyper-E Numbers. Retrieved 2015-08-07.
See also
Edit
Ad blocker interference detected!
Wikia is a free-to-use site that makes money from advertising. We have a modified experience for viewers using ad blockers

Wikia is not accessible if you've made further modifications. Remove the custom ad blocker rule(s) and the page will load as expected.