i did some sales analysis and found that the nickname "FB100Z" was disliked by my target demographic, as you can see in the below chart.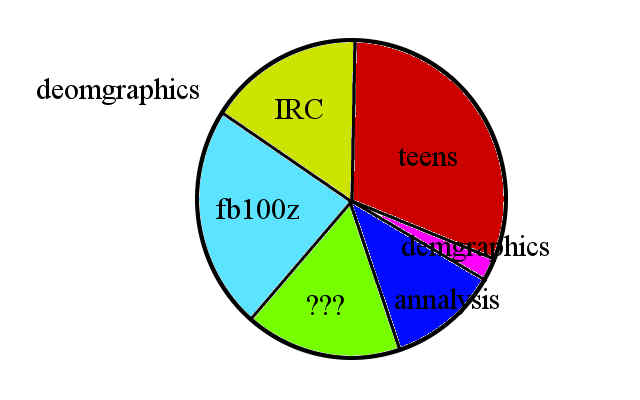 so starting today, in an attempt to market to the target demographics, FB100Z Industries will be rebranding itself as simply "vel."
thank you for reading. this has been vel.
Ad blocker interference detected!
Wikia is a free-to-use site that makes money from advertising. We have a modified experience for viewers using ad blockers

Wikia is not accessible if you've made further modifications. Remove the custom ad blocker rule(s) and the page will load as expected.